Odour Monitoring – Weather Stations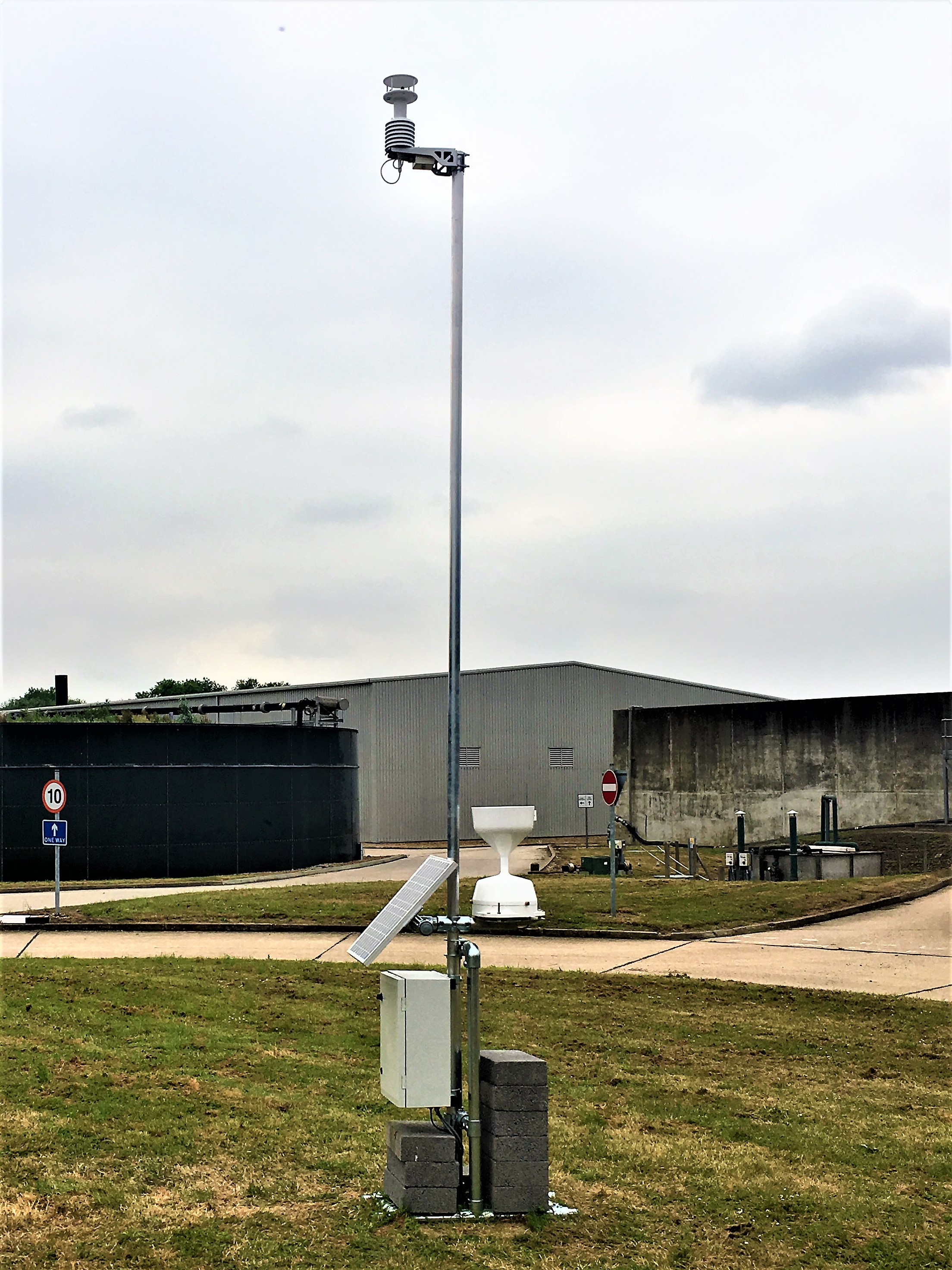 Wastewater activities such as sewerage treatment processes or pumping stations can sometimes produce smells (Odour) in the form of hydrogen sulphide.  In the past wastewater treatment facilities have been located away from residential areas but population growth has brought residential areas closer to these facilities resulting in odour complaints from members of the public.
Some water companies are now actively monitoring odour to provide real time warning and proactive control at a later date.
Aquasition was contracted to provide data loggers for the odour sensors and weather stations for several sites providing real time information on conditions affecting the odour concentration and dispersal.
Data is stored on a data logger and transmitted via the mobile phone network every 15 minutes to a real time predictive monitoring system.
Weather stations provided are standalone utilising batteries and solar panels for power and wireless communications for off-site data transmission.   As a result, costly infrastructure such as power and phone lines are not required.  The mounting hardware is also designed in such a way that the entire system can be easily moved to other locations should the monitoring requirement change.
Weather stations provided measure the following parameters:
Wind speed and direction
Temperature
Relative humidity
Barometric pressure
Precipitation
.